Since 2012
Crafting Beyond Aesthetics: Our Commitment to Ethics and Beauty
Discover a world where artistry and ethics intertwine seamlessly, as we embark on a journey that celebrates the thoughtful craftsmanship of jewelry-making while nurturing a commitment to sustainability, responsibility, and transparency.
Exquisite Craftsmanship
Crafting exceptional jewelry demands more than just artistic vision; it requires a profound commitment to ethical practices.
Our journey begins with a deep reverence for the art of jewelry-making and the world we share. Within our Nova Scotia studio, our artisans work seamlessly as a team, each bringing their unique strengths to illuminate our one-of-a-kind pieces.
Ethics and Environmental Consciousness
Our materials reflect our pride. From lab-grown diamonds and gems to recycled gold and sustainable wood, each element embodies sustainability and responsibility.
Opting for these materials minimizes the environmental impact linked with traditional practices, contributing to a future that's both mindful and radiant.
Transparency Matters
Transparency is at our core. We meticulously source materials from partners who share our ethical commitments, ensuring that our rings and other jewelry are both ethically and emotionally invaluable.
Our dedication to transparency extends to our design and crafting processes. When you choose a Northwood piece, you're selecting jewelry that's abundant in both narrative and integrity.
Cherish the Past, Embrace the New
Collaborate with our designer to infuse fresh meaning into treasured pieces.
Whether it's restoration or redesign, blend the timeless with the present and add your unique chapter to your precious heirlooms.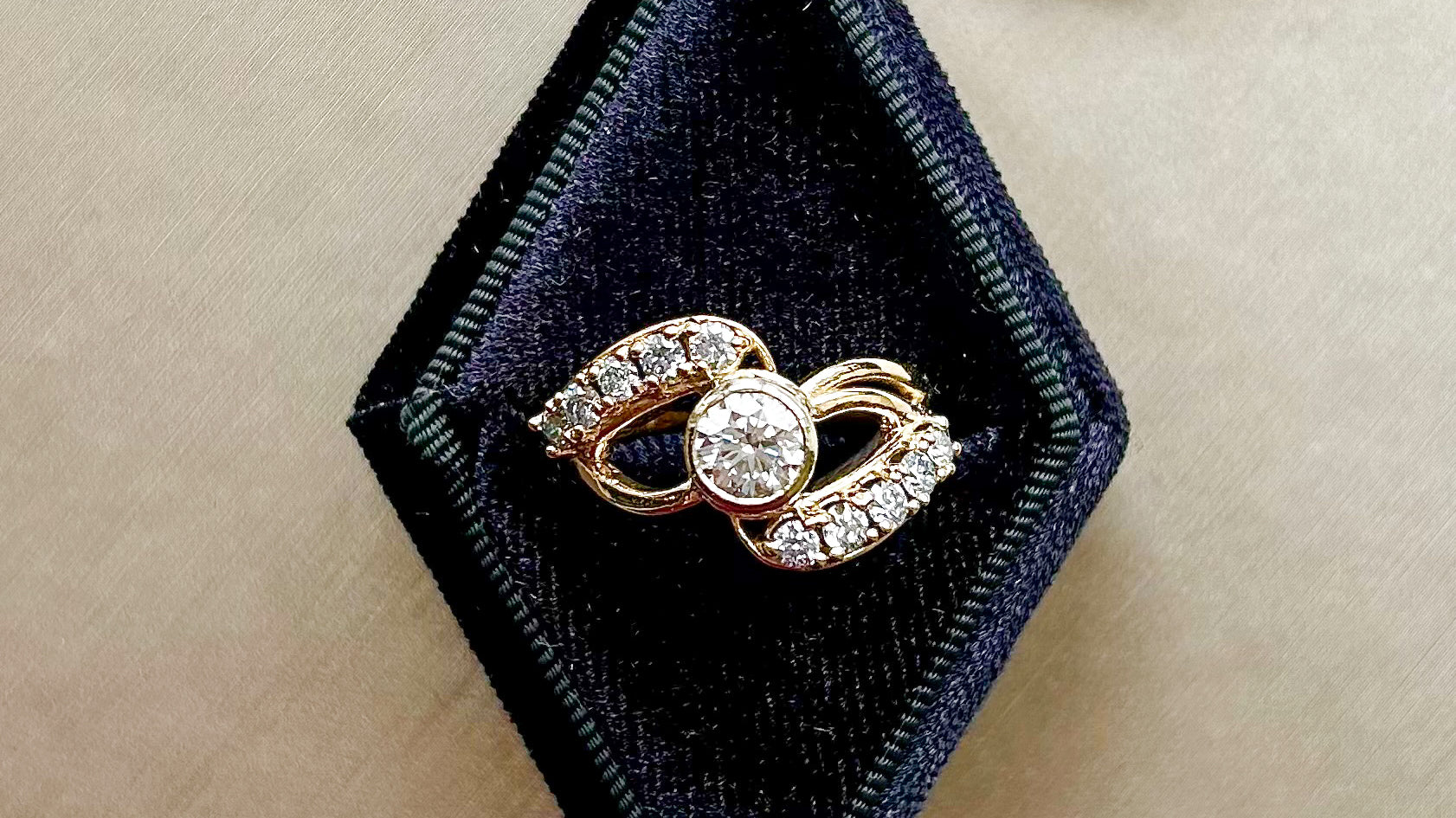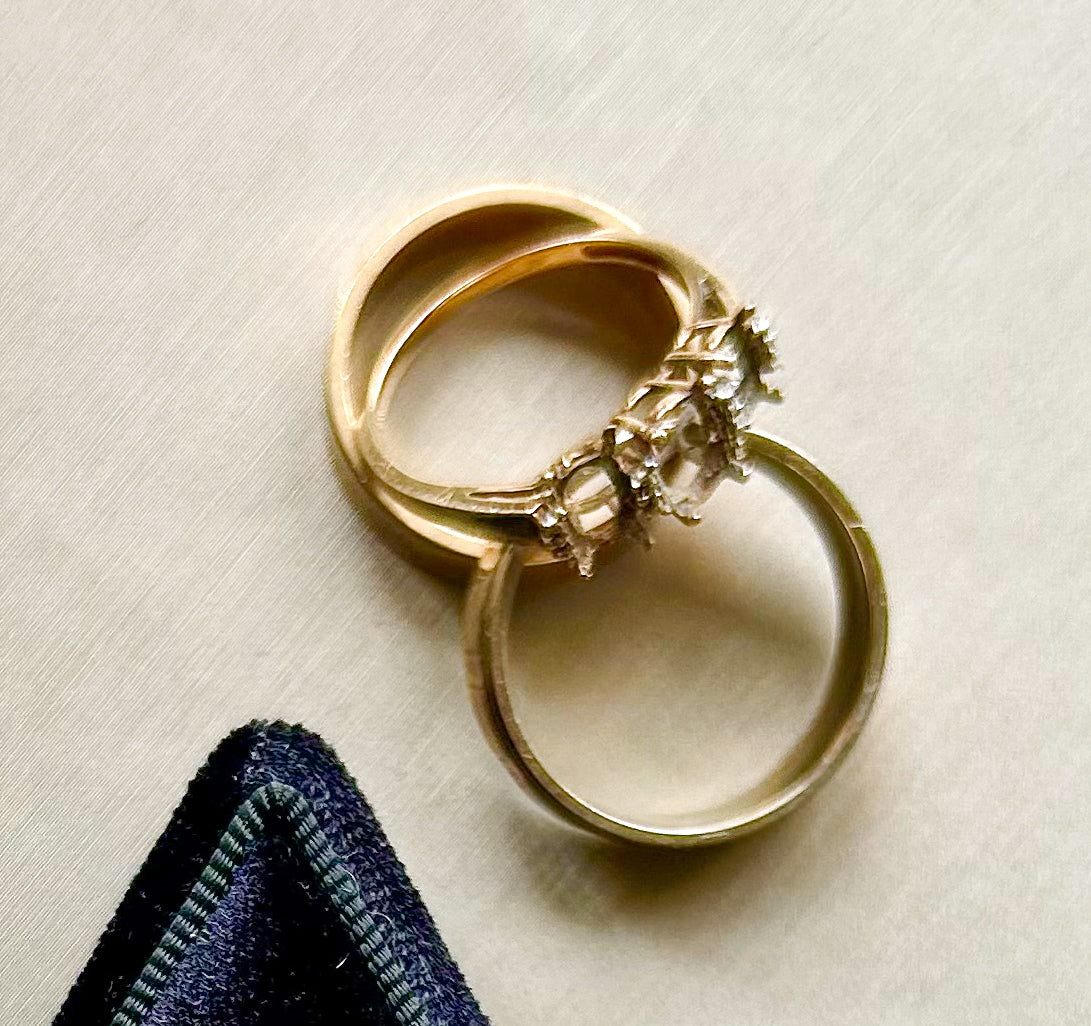 As Seen In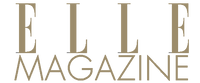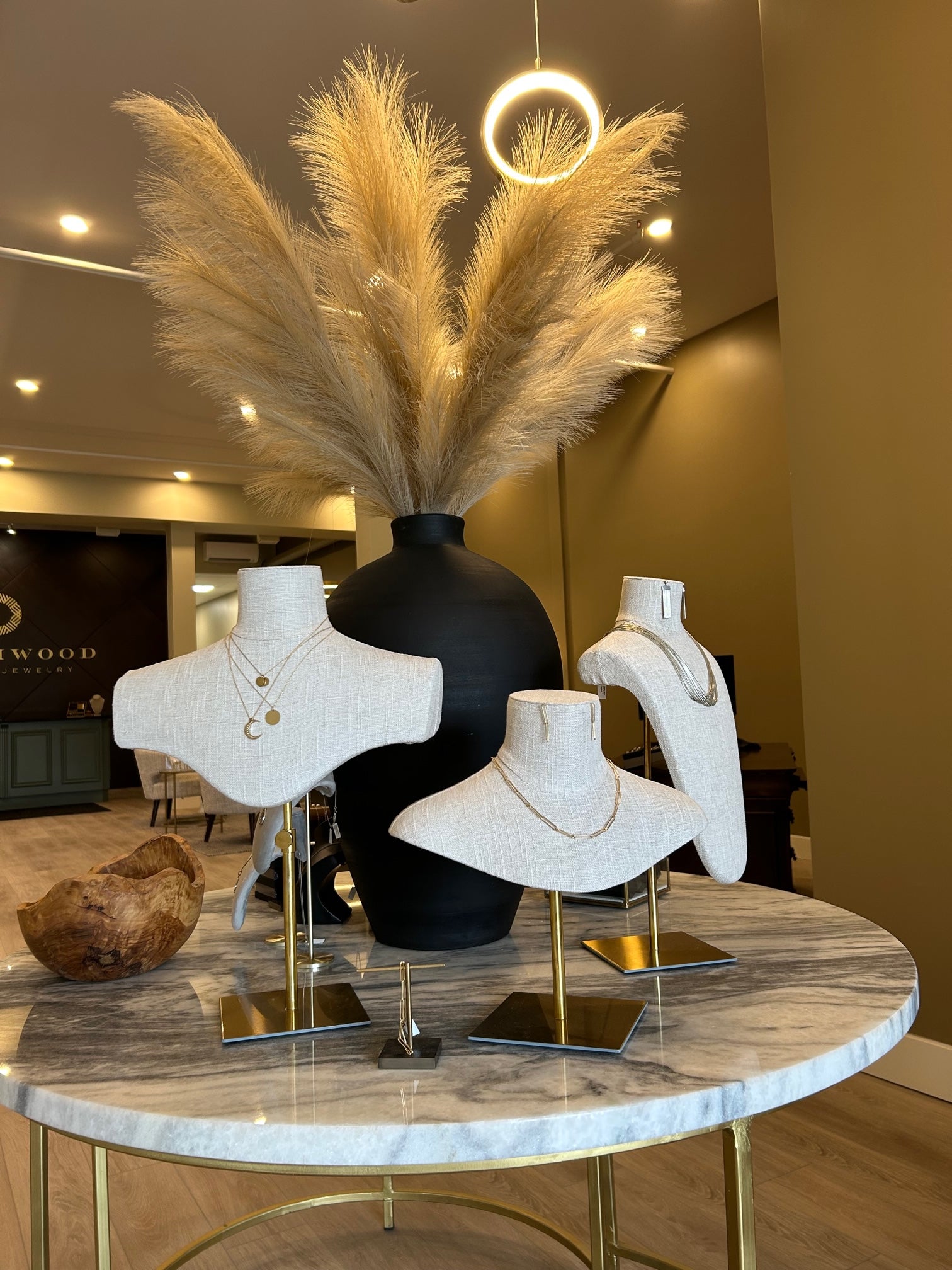 517 King Street
Visit Us In Our Studio
Experience Our Studio's Warmth and Creativity
Come to our studio and explore the artistry behind our custom jewelry. We enjoy connecting with our customers face-to-face and sharing a glimpse into our latest projects. Feel free to browse our selection of ready-to-wear jewelry or start envisioning a one-of-a-kind piece created just for you.
Looking to make it an extra special experience? Our designer would be delighted to schedule a personal appointment, where you can discuss your preferences and collaborate on your unique design. Witness the creative process as your ideas are carefully sketched and brought to life using computer aided design technology.
We welcome walk-ins anytime, but please note that design sessions with our designer are subject to availability.