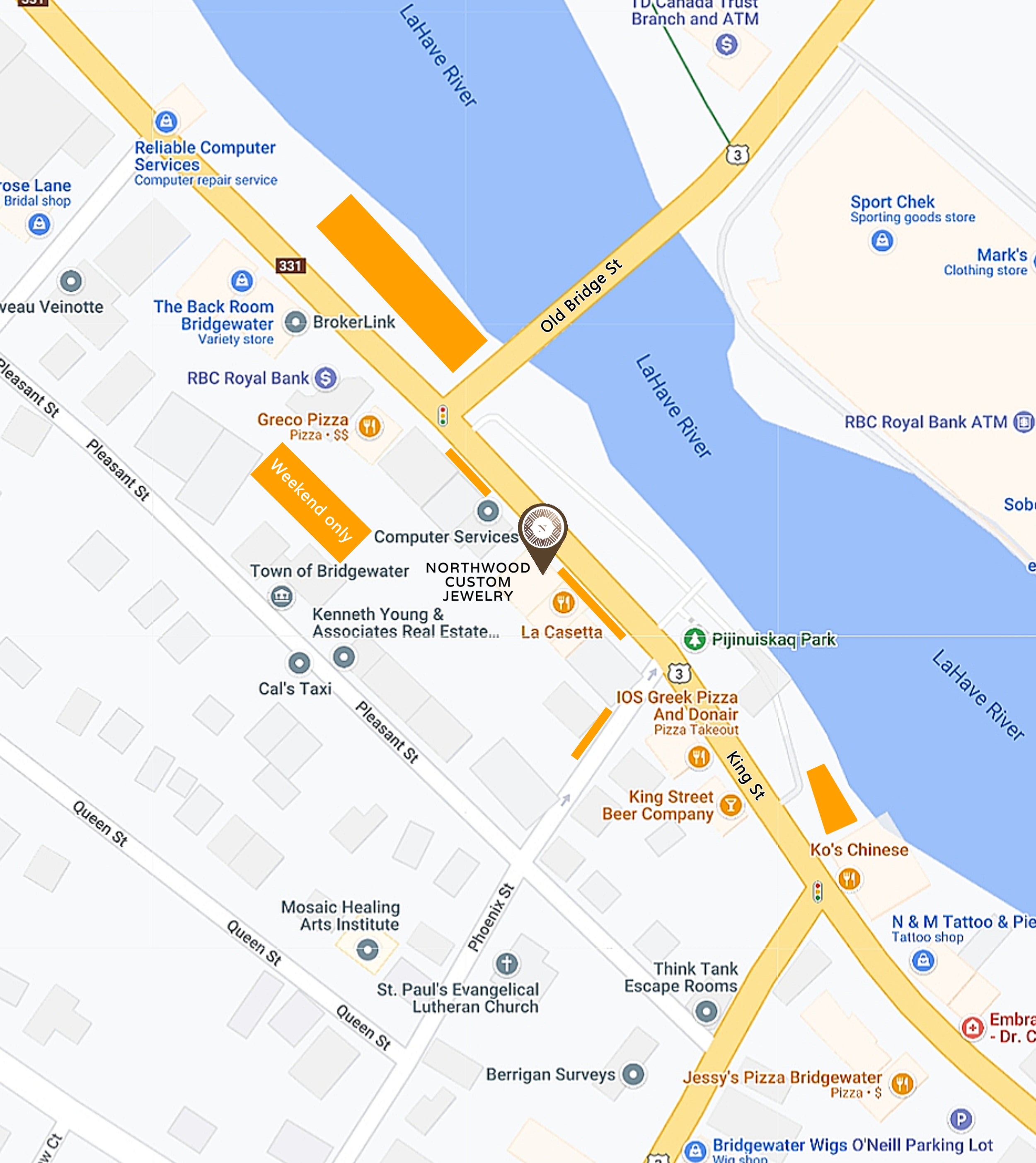 VISIT US IN STORE
517 King Street
In Bridgewater Between the Old Bridge and Dufferin Street
HOURS:
Monday: 10am - 4pm
Tuesday: 10am - 5pm
Wednesday: 10am - 5pm
Thursday: 10am - 5pm
Friday: 10am - 6pm
Saturday: 12pm - 4pm
Sunday: CLOSED
____________________________
ADDRESS:
517 King Street
Bridgewater, Nova Scotia
B4V 1B3
(parking availability shown in orange)
Have questions? Want to share feedback or book an appointment? We love hearing from our customers. Send us a message, or visit our store during opening hours.