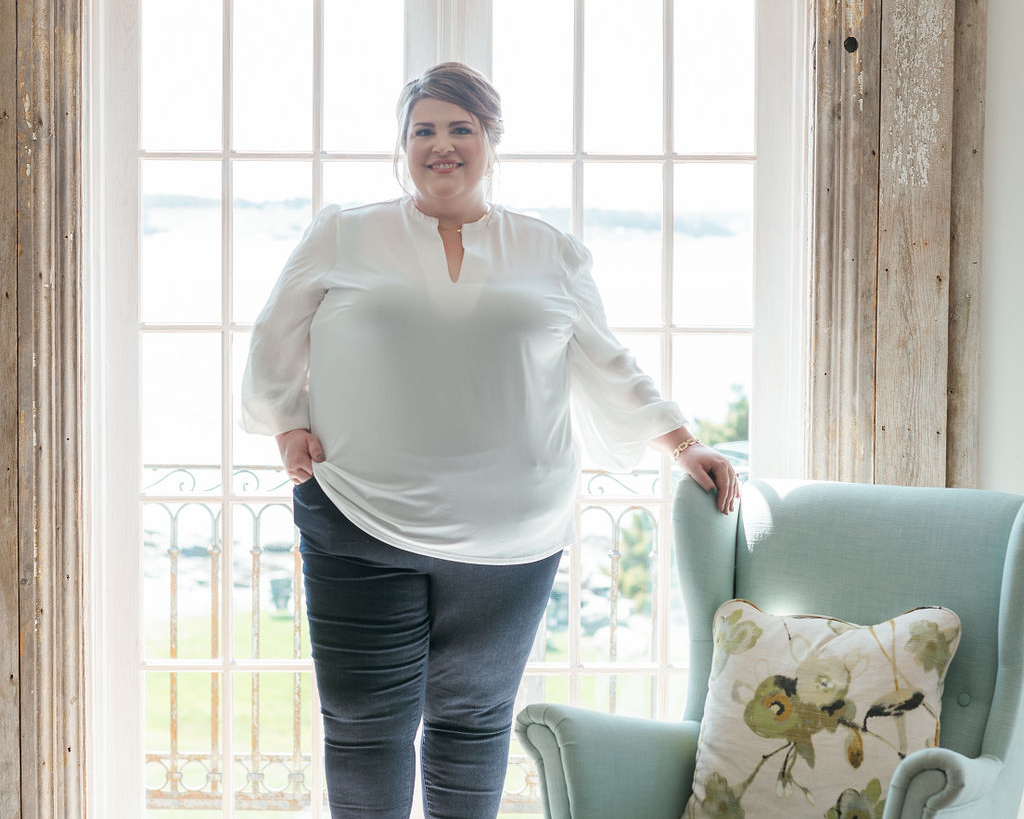 A Note From Our Designer
Welcome
I know that considering a custom-designed piece might feel like a big step, but let me assure you – it's a journey that's truly worth taking. Think about this: every piece of jewelry has a story, but a custom design adds an entire chapter that's uniquely yours.
Whether it's about marking significant milestones or simply having something you adore and that no one else has, custom design is all about you. Imagine wearing a piece that perfectly reflects your preferences, your style – a piece that isn't just beautiful, but a profound representation of your individuality. And here's the best part: our custom design process is not about extravagance. It's about fair pricing that values both the experience and the jewelry. In fact, it usually doesn't cost much more than what you'd find on our showroom floor.
Moreover, I'm here to ensure your peace of mind. I'm more than happy to work within budgets, discussing options right from the start. This way, we design something that's both meaningful and financially comfortable for you.
So, if you're on the fence, take that step – let's start this journey. Your story is waiting to be told through a piece that's uniquely and irrevocably you.
I can't wait to show you what's possible!
- Laurel Hill
Recent Custom Designed Rings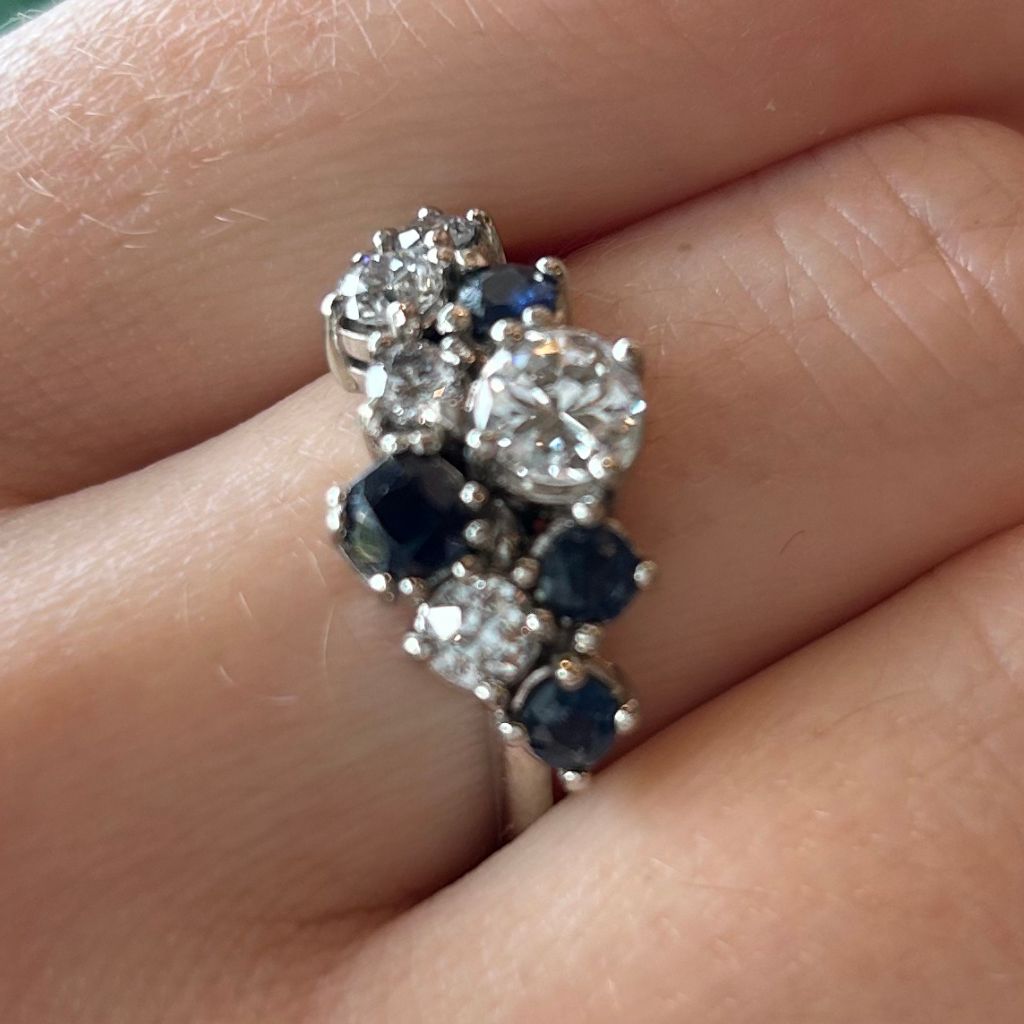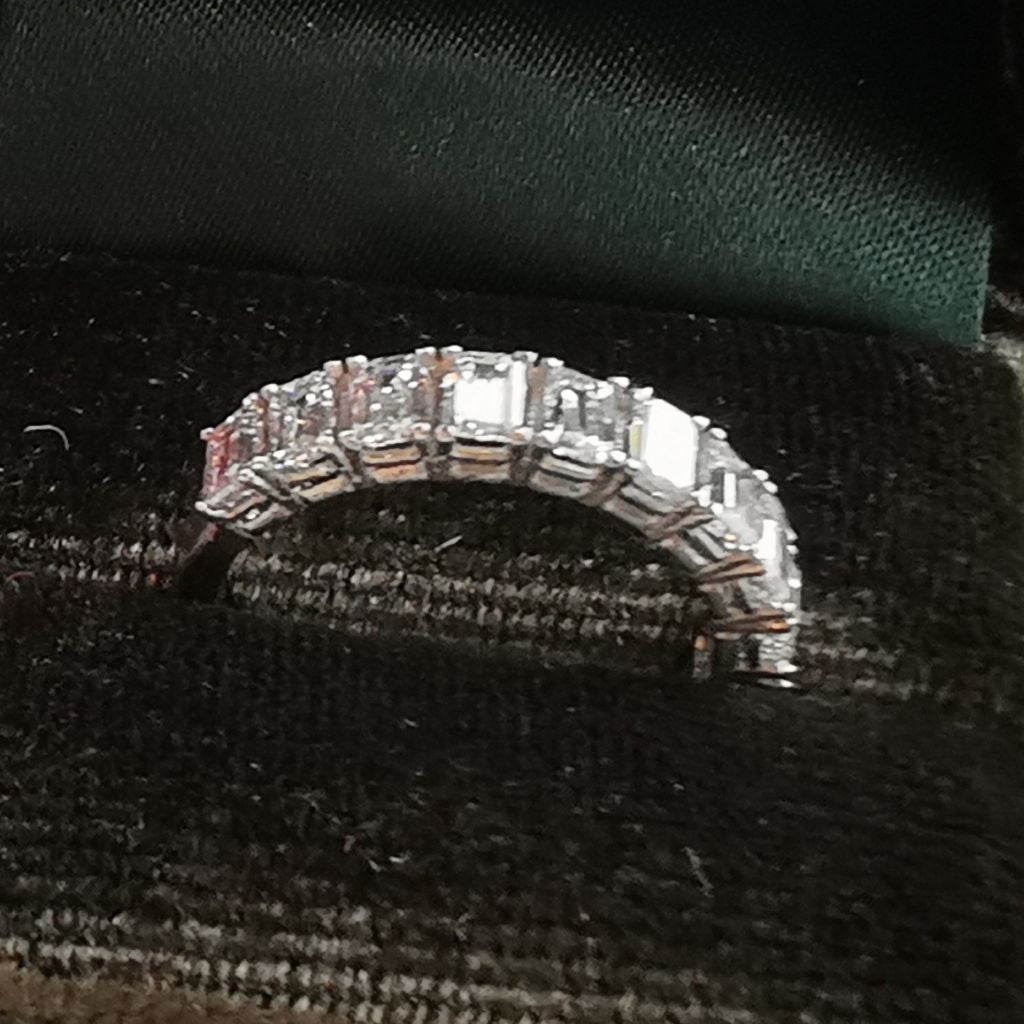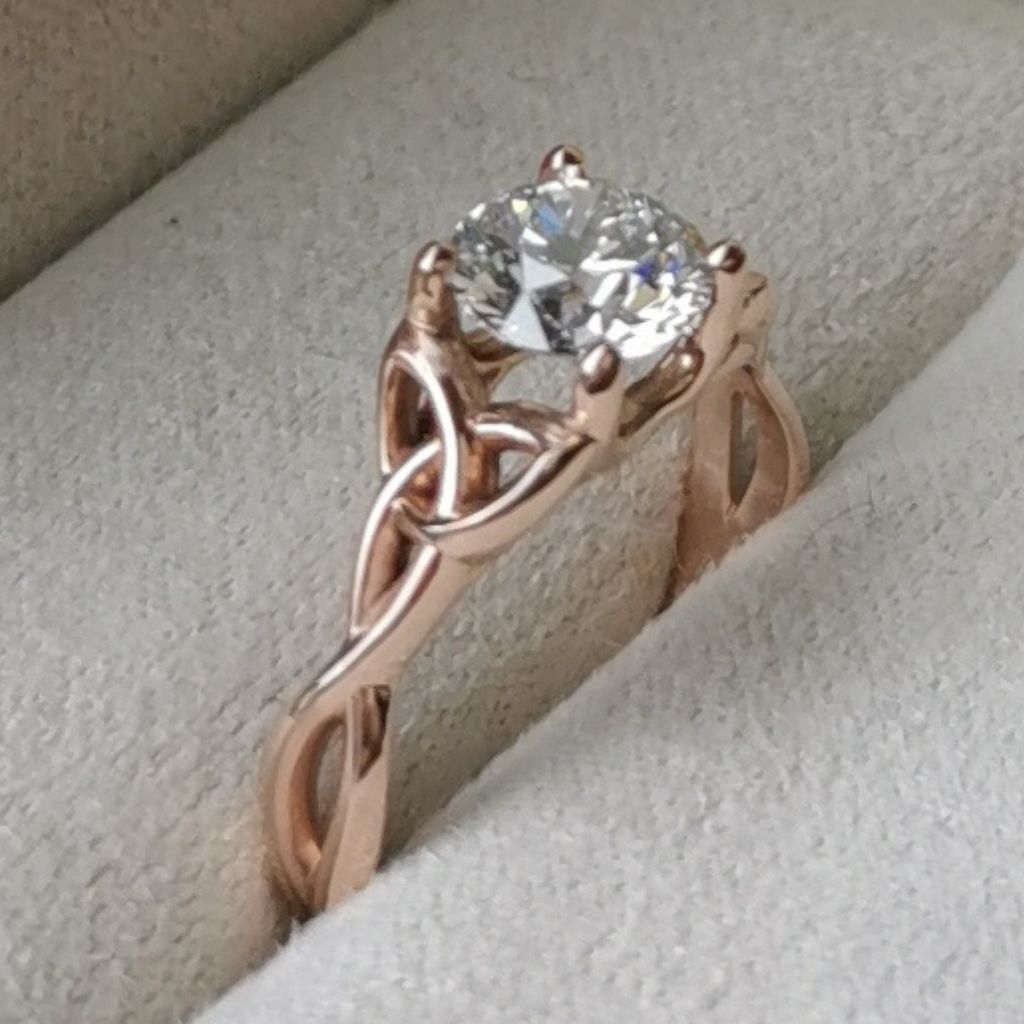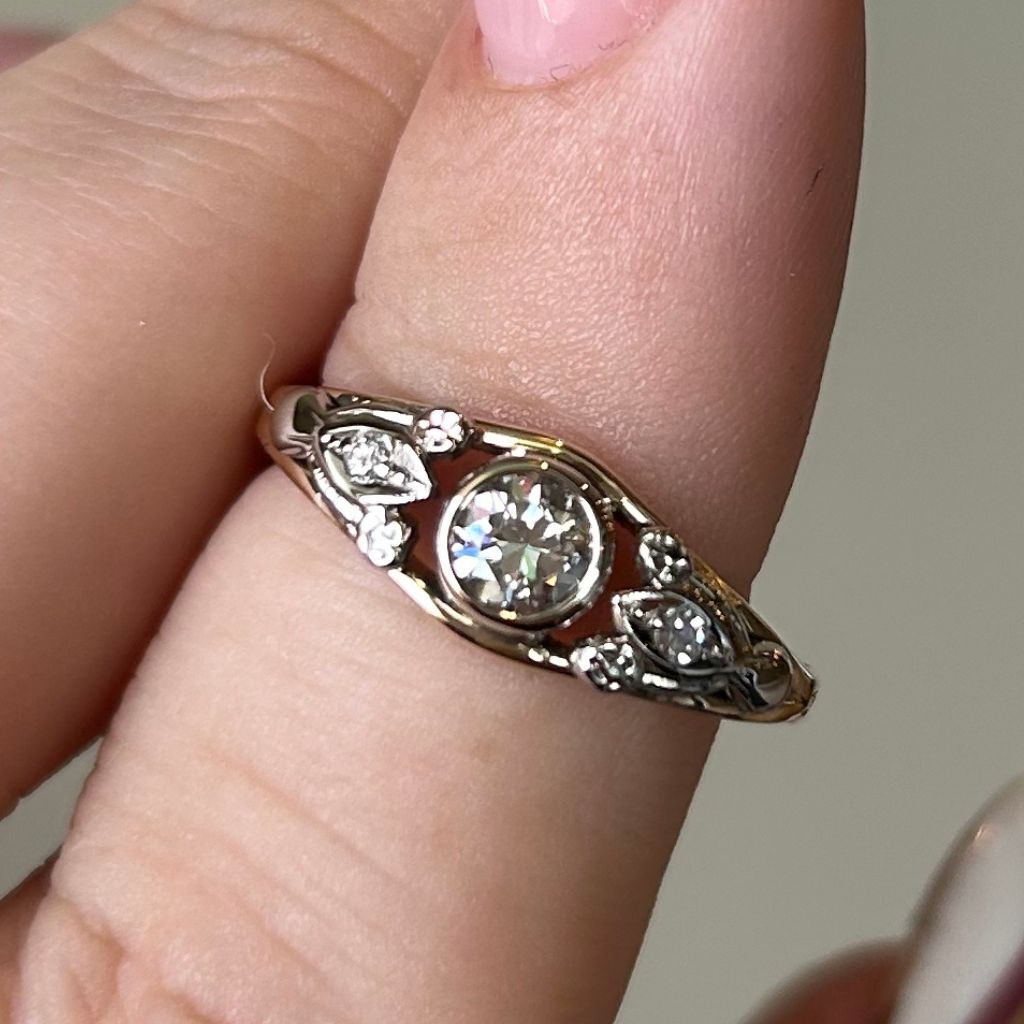 Custom Design FAQ
How Does It Work?

Custom design is a collaborative journey, and our process is designed to ensure your vision becomes reality. Here's how it typically unfolds:

Initial Discussion: We'll start by having a conversation about your desires, preferences, and any specific elements you have in mind. This is your chance to share your ideas and inspirations.
List of Wants and Needs: Together, we'll compile a list of what you're looking for in your custom piece. This could include design elements, materials, gemstones, and any special features that matter to you. We'll also discuss what you don't want.
Exploring Options: With your list as our guide, we'll explore various design options. We'll consider different styles, materials, and even lifestyle factors to ensure your piece suits your everyday life.
Discussion and Collaboration: Our design process is all about collaboration. We'll engage in open discussions, sharing sketches and concepts as we move forward. Your feedback is invaluable in shaping the final design.
Refining the Design: Based on your feedback, we'll refine the design until it aligns perfectly with your vision. This may involve tweaking details, selecting specific gemstones, and finalizing all elements.
Review and Approval: Before finalizing the design, we'll share prototypes or renders for your final approval. If you're local, you can even come in and see a 3D wax version before we begin.
Crafting Your Piece: Once the design is finalized and approved, our skilled artisans will bring your piece to life. Every step is carried out with precision, ensuring your custom piece is a true work of art.

Remember, each custom project is unique, and our process is adaptable to your preferences and needs. Our goal is to create a piece that tells your story, and we're here every step of the way to make that happen. If you're ready to start the journey, we can't wait to explore the possibilities with you.
How Much Does It Cost?

We understand that cost is an important consideration when it comes to creating your unique piece. Our custom design pricing varies based on factors such as materials, complexity, and craftsmanship involved. Rest assured, our pricing is fair and transparent, aiming to provide you with both the experience and the jewelry you desire. In fact, our custom pieces usually don't cost much more than our ready-made designs.

During our initial consultation, we'll discuss your vision, preferences, and budget. This allows us to work within your financial comfort zone and explore design options that align with your goals. Our goal is to craft a piece that's not only personally meaningful but also financially accessible for you.

If you have any questions about pricing or would like to learn more, please don't hesitate to reach out. We're here to guide you through the process and create a beautiful piece that's uniquely yours.
When Do I Pay?

Our first conversation, where we discuss the project and budget outlines, is free of charge.

As we dive into bringing your custom design to life, we do require a deposit to mark the beginning of the design journey. This deposit is an essential step to ensure we're committed to crafting something truly exceptional for you, and that we have the time set aside to focus on your project.

The deposit will either be half the cost of the project if it has already been determined, or a fee that corresponds to the upcoming phase of the project.
How Long Does It Take?

When it comes to crafting your custom piece, time is an essential ingredient. Our commitment to bringing your vision to life means that we allow as much time as needed to ensure every detail is perfect.

For simpler designs that effortlessly come together, the initial process might unfold in just a day as we finalize our design plans. From there, it typically takes about 1-2 weeks for our skilled artisans to meticulously create your piece.

However, more intricate and complex designs, those that hold a touch of magic, may take several weeks. It's during this time that we delve into every facet, ensuring your creation is nothing short of extraordinary.

As a general guideline, we find that any fully custom piece usually takes an average of 6 to 12 weeks. This journey encompasses the initial conversations, the back and forth of design, and the careful crafting that brings it to life.

Having a clear idea of what you want can speed up the process.
Can You Use My Materials?

Absolutely, in most cases, we can work with the materials that are special to you. We have a deep appreciation for giving new life to meaningful elements.

Materials like diamonds and gemstones, gold from existing pieces, and even natural materials such as wood or sand can be integrated into your custom creation. Each material carries its own story, adding another layer of personalization to your piece.

To give you the most accurate answer, we encourage you to reach out and share the materials you have in mind. This way, we can explore the possibilities together and discuss how your chosen materials can find their place in a custom piece that's uniquely yours. Your materials have their own narrative, and we're here to help weave them into a design that resonates with you.