Explore Northwood's Craftsmanship
Wooden Engagement Rings and Beyond
Looking for a unique wedding band or beautiful engagement ring? You're in the right place! Northwood Custom Jewelry began in 2012 as one of the first companies to make bentwood rings. Despite the growing options, we've stayed at the forefront of innovation and creativity in our techniques. Our commitment to providing the best care for our customers is why we remain a top choice for those seeking wooden rings.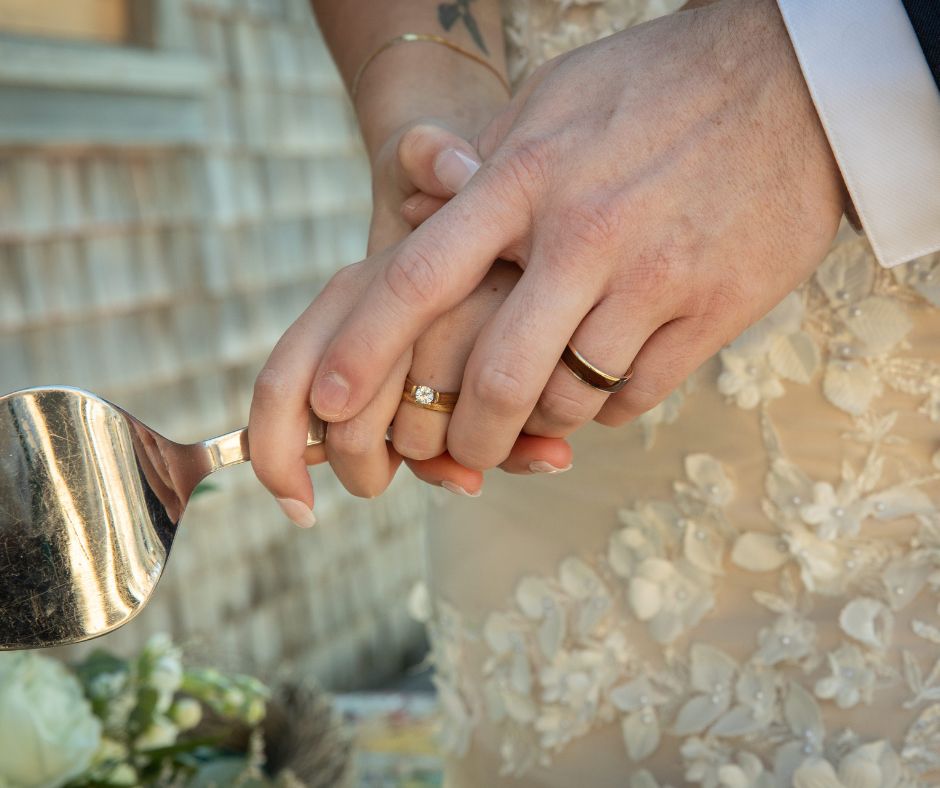 Crafting Strength and Beauty: The Art of Bentwood and Gold Bands
At Northwood, we're excited to share the craftsmanship that goes into our wooden wedding bands and engagement rings, where the gentle artistry of the bentwood technique meets the timeless elegance of gold bands.
Our unique approach? The age-old bentwood technique. This time-honored method delicately bends thin strips of wood to create rings that seamlessly blend beauty with durability. It's a technique treasured for its ability to not only accentuate the wood's natural qualities but also ensure it withstands the test of time.
We combine the strength of the bentwood technique with the practicality and richness of gold bands. In this beautiful partnership, the gold band serves as the sturdy foundation, cradling the wood as the inlay. This combination not only strengthens the ring but also creates a timeless and harmonious piece that can be worn daily and with comfort.
Wood Wedding Bands
Our collection of exquisite wood wedding rings is sure to captivate your imagination. We carefully handcraft each band, from rich ebony to elegant burls, to showcase the natural beauty of the wood. The warmth and character of these wooden bands make them a truly special symbol of your love.
Men's Wood wedding rings

Women's Wooden Rings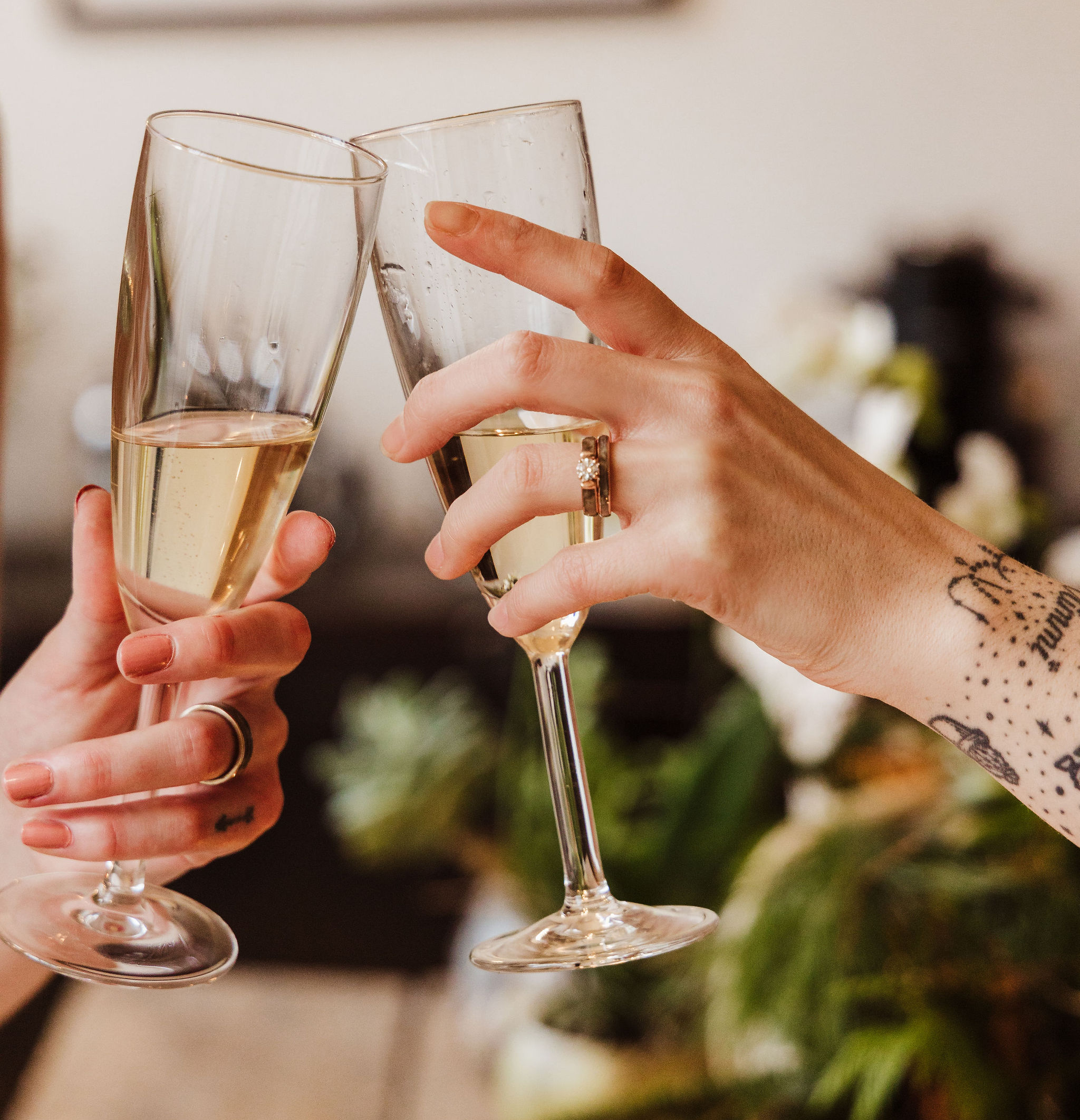 Customize Your Love Story
At Northwood, we know that picking the right piece of jewelry is a very personal thing. If our pre-made items don't meet your needs, reach out to us and we can discuss a custom tailored design. We want to ensure that your jewelry not only reflects your love but also tells your unique story.
Unique Wood Engagement Rings
If you're looking for something truly extraordinary, our wooden engagement rings are a perfect choice. Wood rings with diamonds or gemstones offer a beautiful and unique option compared to traditional ring designs. We carefully craft each ring to ensure a perfect fit and a breathtaking appearance.
Our Men's Black Ring Best Sellers
black and wood men's rings
Beyond Rings: Wooden Accessories
Our passion for creating unique jewelry doesn't stop at rings. We also offer a wide range of other wooden accessories, including necklaces, earrings, and bracelets. These pieces go well with our wedding bands and engagement rings, helping you complete your look with elegance.
Wood Jewelry

Wood Jewelry
Our North American Collection: A Celebration of Local Woods
Discover our North American collection, featuring men's wooden wedding bands and wooden rings for women, a tribute to the beauty of woods and materials sourced within Canada and the USA.
Selecting woods from your local region offers a special opportunity to infuse your ring with a piece of your own story. Every province and state possesses its own distinctive woods and materials, each telling a one-of-a-kind story.
FAQ
Are wooden wedding rings durable?

Absolutely. We treat and seal our wooden wedding bands to ensure durability and longevity. You can wear them daily as a wedding or engagement ring just as you would a traditional ring. We also provide a Care for Life Guarantee where we'll refinish the acrylic coating on your ring anytime, you just pay the shipping cost.
Can I personalize my wooden ring?

Of course! We love when our customers personalize their rings.

You can customize your piece by choosing the wood, inlays, and engraving options to make it one-of-a-kind. You can even send your own materials to use (some restrictions apply).
Are your materials ethically sourced?

Yes, we are committed to using ethical materials, including responsibly sourced wood and lab-grown diamonds and gemstones.
How do I care for my wooden wedding band?

Maintaining your wooden ring is straightforward. There are some simple and logical steps to follow to keep your wooden jewelry in good condition. Remove your ring before doing activities that could damage it, like using tools that could scratch it or rock climbing. (This applies to all kinds of jewelry, not just wooden rings).

We recommend removing your ring when using strong chemicals such as nail polish remover. This is because these chemicals have the potential to harm the waterproof coating. Your jewelry comes with care instructions to assist in maintaining its beauty.